I have been following a crazy, icky news story. One that prompted me to wash all of my bedclothes this evening.
The Return of the Bedbug
. Yeah, bedbugs... yikes! I love, love, LOVE my bed... I would hate to discover myself sharing it with disgusting critters... I feel an onset of paranoia coming on.
Gotta shake it off by dreaming of lovely, fresh linens...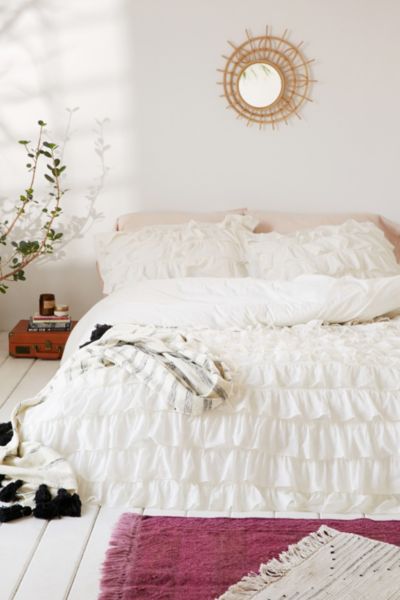 @ Urban Outfitters